Resmål
Bäst på äventyr
Prisvärda resor
Book & Go
Oktoberfest
Europe
Startpunkt:
Munich
Slutdestination:
Munich
Bavarian beer, cuisine and culture combine to make this one tour of Germany you don't want to miss. Imagine singing along with tens of thousands accompanied by -oom pah pahs', while locals clad in lederhosen and feathered hats dance on tables. This is Oktoberfest! Of course, this tour is not only about beer-it's also about sampling Munich's cuisine and culture. Your CEO will take the hassle out of organizing so that you're free to enjoy the party. Experience the lederhosen, the music and the friendliness of Bavaria-Ein Prosit!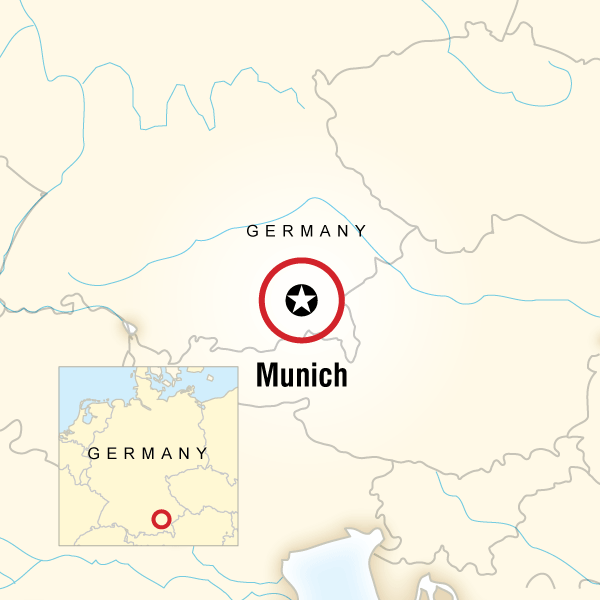 Highlights
Revel in raucous Oktoberfest with new friends, dig into hearty regional fare, follow Bavarian beer from brewery to tankard and enjoy a tipple or two yourself, shop for lederhosen.
Transport
Metro, tram, walking
Accommodation
Local apartments (4 nts).
What's Included
Hands-on: Munich Brewery Tour and Tasting, Munich Big Night Out: Oktoberfest, Munich. Munich walking tour. Local brewery tour. Oktoberfest activities. Traditional Bavarian dinner.
TRIP
Day 1 Munich
Arrive at any time.
Day 2 Munich
Enjoy a guided walking tour of Munich, then tour a local brewery. Opt to head out on the town to try a pretzel or bratwurst.
Day 3 Munich
Don a dirndl or lederhosen and hit the fest! Enjoy the music, beer and revelry of the one true Oktoberfest with the locals.
Day 4 Munich (1D)
Free day to explore more of Munich or return back to the revelry of Oktoberfest. Enjoy a typical Bavarian meal on a final night out with the group.
Day 5 Munich
Depart at any time.
På förfrågan